CLI is delighted to be collaborating with Barhead and the Australasian Society for Computers + Law (AUSCL) for an 8-part Microsoft Tech for Lawyers Masterclass Mini Series as part of our Digital Literacy series. The Masterclass will explore how lawyers can use Microsoft technology to stay ahead of the curve, transform their practice and drive positive change all with existing Microsoft software and tools.
Microsoft Technology is the most ubiquitous tech used by overwhelming majority of businesses. In particular, lawyers live and breathe in using Outlook as the means of communicating, and Word as a means of documenting correspondence and contracts.
In the first session of our Microsoft Tech for Lawyers Masterclass, we will demystify Microsoft Productivity Tools and explain how lawyers can best use Office365 Applications. We will then take a deeper dive into the various aspects of the Power Platform, from automation to chatbots, AI and Dynamics through a legal users' lens. Focusing on legal use cases, we will provide practical guidance and instructions for teams to make best use of their Microsoft investment.
This Masterclass Mini Series will be co-presented by Lisa Crosbie, Technology Evangelist for Dynamics 365 and Power Platform, Microsoft MVP; Rishona Elijah, Technology Evangelist and Microsoft MVP; and Amanda Fajerman, Engagement Manager for Legal Technology Solutions, Barhead and CLI Legalpreneurs Lab Geeky Guru.
Please note by registering for these sessions you will be consenting to the sharing of your information with all of the Masterclass Mini Series collaborating partners.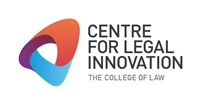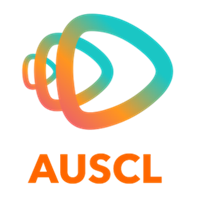 Date

Session Title

Topic

10 May 2022

Microsoft for Lawyers - Masterclass 1 Apps &
Productivity Tools

Microsoft for Lawyers: De-mystifying Microsoft's Productivity Tools - which Microsoft Apps to use and when

24 May 2022

Microsoft for Lawyers - Masterclass 2 Automate Approvals & Notifications

Watch Now

Microsoft for Lawyers: Automation Tools - how to automate approvals and notifications

7 June 2022

Microsoft for Lawyers - Masterclass 3 Chatbots, Triage & Self-service

Microsoft for Lawyers: Chatbots – how conversational bots can help with legal triage management and self-service

21 June 2022

Microsoft for Lawyers - Masterclass 4 Doc Processing
& Automated AI

Microsoft for Lawyers: Document Processing and Automated AI - – use cases for external law firm management and contract review

19 July 2022

Microsoft for Lawyers - Masterclass 5 Matter & Email Management

Microsoft for Lawyers: Matter and Email Management - integrated solutions for combining email management with Matter Management

2 August 2022

Microsoft for Lawyers - Masterclass 6 Contract & Doc Management

Microsoft for Lawyers: Contract and Document Management - integrated solutions for combining document management with Contract Lifecycle Management

16 August 2022

Microsoft for Lawyers - Masterclass 7 Dynamics for Legal Service Providers

Microsoft for Lawyers: Dynamics for Legal Service Providers – How Dynamics can help you market your services, nurture potential clients and bring new clients to your legal practice

30 August 2022

Microsoft for Lawyers - Masterclass 8 The power of Power BI

Microsoft for Lawyers: The power of Power BI – Gleaning insights from legal data