Distinguished Fellows
Appointment as a Centre for Legal Innovation (CLI) Distinguished Fellow is open to anyone who has a proven practice-based specialism/expertise that intersects law and innovation (for example, College of Law staff, lawyers, other professionals, and consultants).
All Distinguished Fellows are expected to lead, develop, or take on aspects of the Centre's events, seminars, workshops, labs, incubators, podcasts, webinars and/or roundtables. Distinguished Fellows are remunerated for their work. They are appointed for one year or for the length of the development and roll out of their work with the Centre.
CLI appointed its first Distinguished Fellow in January 2018: Samy Mansour, Partner, Clayton Utz (Sydney). CLI's current Distinguished Fellows are: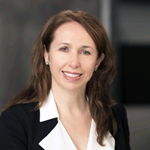 Legal Service Design & Transformation Leader | Seasoned Technology Lawyer
Natalia's Fellowship will examine how Australian corporates are harnessing digital technologies across the contract lifecycle to support greater efficiency, transparency, data-driven risk management and accountability against Sustainable Development Goals, its relevance to Environment, Society & Governance (ECG) and the legal ecosystem. In undertaking this review and analysis, Natalia will draw on her leadership roles in legal innovation, legal knowledge management, process improvement and technology enablement in top-tier law firms, a "Big 4" professional services firm, in in-house legal functions (multinationals to e-commerce tech start-up), senior legal roles in private practice and in-house legal functions, and as the Future Law Portfolio Leader with the Australasian Society for Computers & Law (AUSCL).
Natalia will author a series of blog posts, contribute to/lead webinars/podcasts throughout her Fellowship, culminating in a report on her findings.