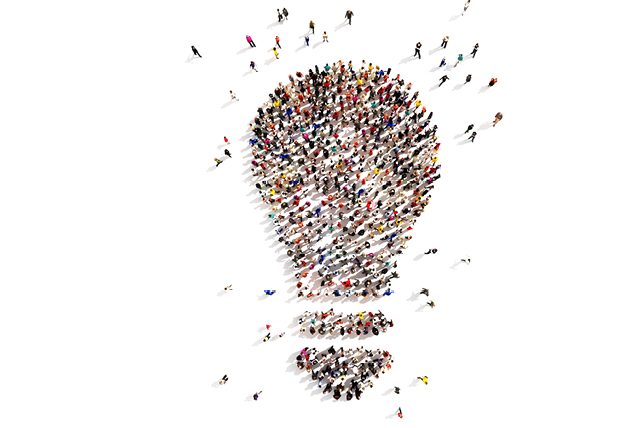 Young Legalpreneurs Scholarship 2019
CLI/COL YOUNG LEGALPRENEURS SCHOLARSHIP 2019
The Young Legalpreneurs Scholarship 2019 is now closed.
If you would like to express your interest in the 2020 Scholarship, please provide your contact details here.
OBJECTIVE
The CLI/COL Young Legalpreneurs Scholarship (YLS) was established in 2019 to identify, support and nurture the entrepreneurial spirit of early career lawyers.
We are looking for applicants who are excited about the changes taking place in legal practice, interested in learning more, contributing to and leading that transformation with a "can do" attitude founded in ethical practice, collaboration, experimentation and empathy.
THE YLS
a. What we will do for you
The YLS supports the attendance of successful applicants (YLS scholars) at the Centre for Legal Innovation at The College of Law's (CLI) Innovation in Legal Practice Summit (the Summit) in Melbourne on 9 August 2019.
The YLS includes:
A return economy class airfare to Melbourne on 8 or 9 August and returning on 9 or 10 August (depending on the YLS scholar's location) and accommodation:



For all Australian YLS scholars except those from Victoria, one night of accommodation in Melbourne on 8 August.
For the New Zealand YLS scholar, two nights of accommodation in Melbourne on 8 and 9 August.



Introduction to all participants at The Summit, presentation of a certificate and trophy.


Assignment to a mentor for the duration of the Summit who will support and assist the YLS scholar in meeting people, networking and taking full advantage of the Summit.


One year's free membership of the CLI Legalpreneurs Lab so the YLS scholars have the opportunity to continue to engage in a learning community after the Summit and as the founding members of the "Young Legalpreneurs" Special Interest Group (see below for more details).


CLI/COL regular, ongoing mentoring and coaching to support the work of the YLS scholars in developing the "Young Legalpreneurs" Special Interest Group in the Legalpreneurs Lab, and to ensure it can operate successfully within the broader objectives of the Legalpreneurs Lab.


YLS scholars will be featured in CLI and The College of Law media (including social media).


b. What we will ask of you
We consider the YLS scholars as life-long ambassadors of the CLI and The College of Law and an integral part of the legal community so:
During or shortly after the Summit, we will ask you to engage in an interview by phone, video, in-person or in writing, outlining your key takeaways from the Summit and how you found the YLS. We will publish this in CLI and COL media (including social media).


As noted earlier, after the Summit, you will become the founding members of a new Special Interest Group of the Legalpreneurs Lab called "Young Legalpreneurs" and, for the following 6 months, take the lead on energizing that group and making it successful as a learning community for young legal professionals interested in legal innovation and legaltech.



SCHOLARSHIP ELIGIBILITY CRITERIA
All applicants must be permanent residents of their country. New Zealand applicants should ensure they have a valid passport and/or other relevant documents for international travel to Australia.
Australian Applicants

must have successfully completed the Coursework Component of the College of Law's Practical Legal Training Program between 1 July 2018 to 30 June 2019.



New Zealand Applicants

must have completed the Professional Legal Studies Course (PLSC) awarded by The College of Law New Zealand between 1 July 2018 to 30 June 2019.


SCHOLARSHIP APPLICATION GUIDELINES
Application Forms must be completed and submitted on-line only by 3pm Australian Eastern Standard Time (AEST) on 12 July 2019. There will be no extensions. The Application Form can be found here.


Short listed applicants will be invited to a videoconference interview with the YLS judges. The interviews will be conducted on 18 and 19 July. All efforts will be made to find a mutually workable time for the applicant's interview. At the interview, applicants will be asked to:


a.   Identify and critically critique their role in, and the impact of, any relevant work or projects they have been involved with in the legal innovation or legaltech space; and


b.   How they will use what they will learn at the Summit once they return home.


Applications who fail to meet these requirements, will be disqualified for consideration as YLS scholars.


Applicants may be asked to provide additional information.


Applicants must be able to travel to Melbourne on 8 or 9 August (depending on their location), take up the accommodation offered (where appropriate) and return home on 9 or 10 August 2019 (depending on location). No additional days or accommodation will be included. All flights and accommodation will be arranged by The College of Law.


Where appropriate, applicants will be solely responsible for ensuring that they are permitted to be absent from work to take up their scholarship. We therefore strongly recommend, where appropriate, that applicants advise their employers about their application and seek their employer's support.


Applicants are expected to be present and attend the entire Summit program which begins at 8.45am and ends at 5.30pm on 9 August 2019 in Melbourne. Applicants will need to register before 8.45am and stay, if at all possible, for informal networking and discussions until 7pm.


YLS applications will be judged by:


a.   The corresponding College of Law Executive Director of each Australian state or CEO of New Zealand, in which applicants have undertaken their studies;


b.   The Executive Director of the Centre for Legal Innovation; and


c.   A local practitioner or experienced professional working in the legal or professional services innovation space.


Successful YLS scholars will be advised of their award no later than 5pm AEST on 22 July. The decision of the judges is final.


The YLS can be awarded to a successful scholar only once. Successful YLS scholars are disqualified from applying for the YLS again. Unsuccessful scholars, should they meet future Eligibility Criteria and Application Guidelines, may apply again.


QUESTIONS
Please contact the Centre for Legal Innovation during office hours (9am-5pm AEST) if you have any questions regarding the Scholarship:
email CLI@collaw.edu.au or phone: + 61 7 3234 4541.