Distinguished Fellows
Appointment as a Centre for Legal Innovation (CLI) Distinguished Fellow is open to anyone who has a proven practice-based specialism/expertise that intersects law and innovation (for example, College of Law staff, lawyers, other professionals, and consultants).
All Distinguished Fellows are expected to lead, develop, or take on aspects of the Centre's events, seminars, workshops, labs, incubators, podcasts, webinars and/or roundtables. Distinguished Fellows are remunerated for their work. They are appointed for one year or for the length of the development and roll out of their work with the Centre.
CLI appointed its first Distinguished Fellow in January 2018: Samy Mansour, Partner, Clayton Utz (Sydney). CLI's current Distinguished Fellows are:
Sam's Fellowship will focus on a comprehensive review and analysis of how, why, when, where and what legaltech is being used in the legal ecosystem. During his Fellowship with the Centre, Sam will draw and expand on his work in advising in-house counsel in the areas of agile work/management and the use of legaltech, as well as his passion for collaboration, experience sharing and podcasting. Sam will author a series of blog posts and podcasts throughout his Fellowship, culminating in a user-friendly guide about legaltech and its role in creating, transforming, and delivering contemporary legal services and products.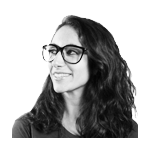 Sarah's Fellowship is focused on examining whether lawyers can solve problems for their clients in a more holistic and effective way by working as a member or leader of a multidisciplinary team. During her Fellowship, Sarah will examine the current working practices of lawyers, especially what makes for (or impedes) a successful and high performing multidisciplinary work environment and team. She will consider whether change to work practices is required, and, if so, the drivers and expected/desired outcomes to effect and support that change. Sarah's Fellowship outputs will include sharing key project learnings along the way through a blog series distilling her research and initial findings; a deep, practical dive into what makes multidisciplinary teams tick through an interview series focusing on lawyers and other professionals working in multidisciplinary teams, to understand first-hand what makes them so effective; and finally, sharing key takeaways, recommendations and creating a toolkit for use in the legal industry to support the implementation of and embed the helpful practices and traits identified.